Home & Residential Window Tinting
30 Years' Experience in Dallas Residential Window Tinting
Your home is easily one of your most important investments. Therefore, you are constantly searching for ways to protect and preserve its value. One way to do that is by tinting the windows. Residential window tinting can be applied on any of your home's windows including:
Front Doors
Interior Windows
French Doors
Let the experts at MoonShadow Window Tinting help you pick the best type of tint and film for your windows today. Our expert team will walk you through the entire process so that you can get the best window tinting available. Our years of experience have greatly improved our customer's homes and we look forward to serving you today.
See Our Window Tinting Services In Action
Below you can check out our Window Film Viewer, which allows you to see window tinting in action so you can get a better sense of the look and feel of tinting and home window film. This innovative feature helps our team at MoonShadow Window Tinting show our customers the potential with window tinting and the different types of film that are used. In addition, all of our services come with a free estimate to ensure complete customer satisfaction. We know that happy customers are repeat customers and we take our job seriously because window tinting is a big upgrade for any home. We have over 30 years of experience in window tinting and are constantly staying up to date with the latest in tinting and home film technology so we can offer our customers the best possible service. Call our office today to set up a consultation for a free estimate and to get information on all of our window tinting services.
Home Window Tinting
The team at MoonShadow Window Tinting has spent years perfecting the art of window tinting. When windows are properly tinted, they can help save energy, keep harmful UV rays out of the home, and better control the temperature inside of your home. Instead of relying on an expensive air conditioning system, tinting allows you to block unwanted heat from your home so you are cool and comfortable in during the summer months, which in Dallas are no joke! The specialists at MoonShadow Window Tinting know all of the ins and outs of tinting and can help select the best options for your home.
Top Quality Tinting Services
At MoonShadow, we always aim to work with the best manufacturers because we know that high quality raw materials will yield a better product. We work with Solar Guard, Llumar, Hanita Tek, WinTech, SunTech and others. Best of all, all of these companies have lifetime warranties, so you can rest assured your tinting will last a lifetime and can be repaired and altered if needed. We always aim for ultimate customer satisfaction for all of our window tinting services.
For top quality residential window tinting services in Dallas, Texas contact MoonShadow Window Tinting today at (214) 682-1761!
At MoonShadow Inc, we have over 26 years of experience. We have repeatedly witnessed the service effectively reduce energy bills for our customers in the long run. Window tinting increases the privacy of your home, decreases harmful effects of UV rays and keeps your home comfortable and cool. With tinted windows keeping out the sun's heat, you can reduce the use of your HVAC system.
Improve Function & Style in Your Home
Our residential window tinting services are available with films from all major manufacturers including:
Solar Guard
Llumar
Hanita Tek
WinTech
SunTech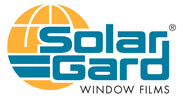 All of the above mentioned film systems are offered with lifetime warranty. For a free estimate on residential window tinting in Dallas, contact us at (214) 682-1761 today!